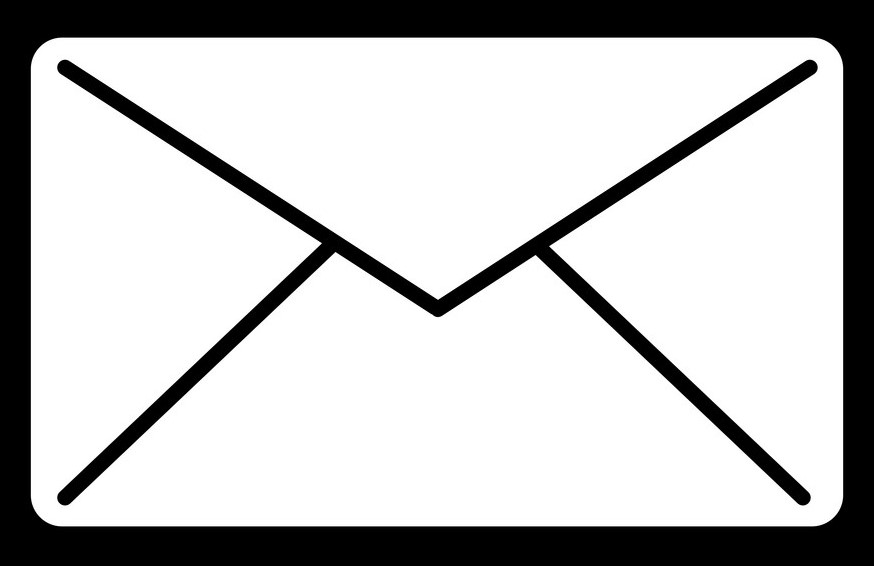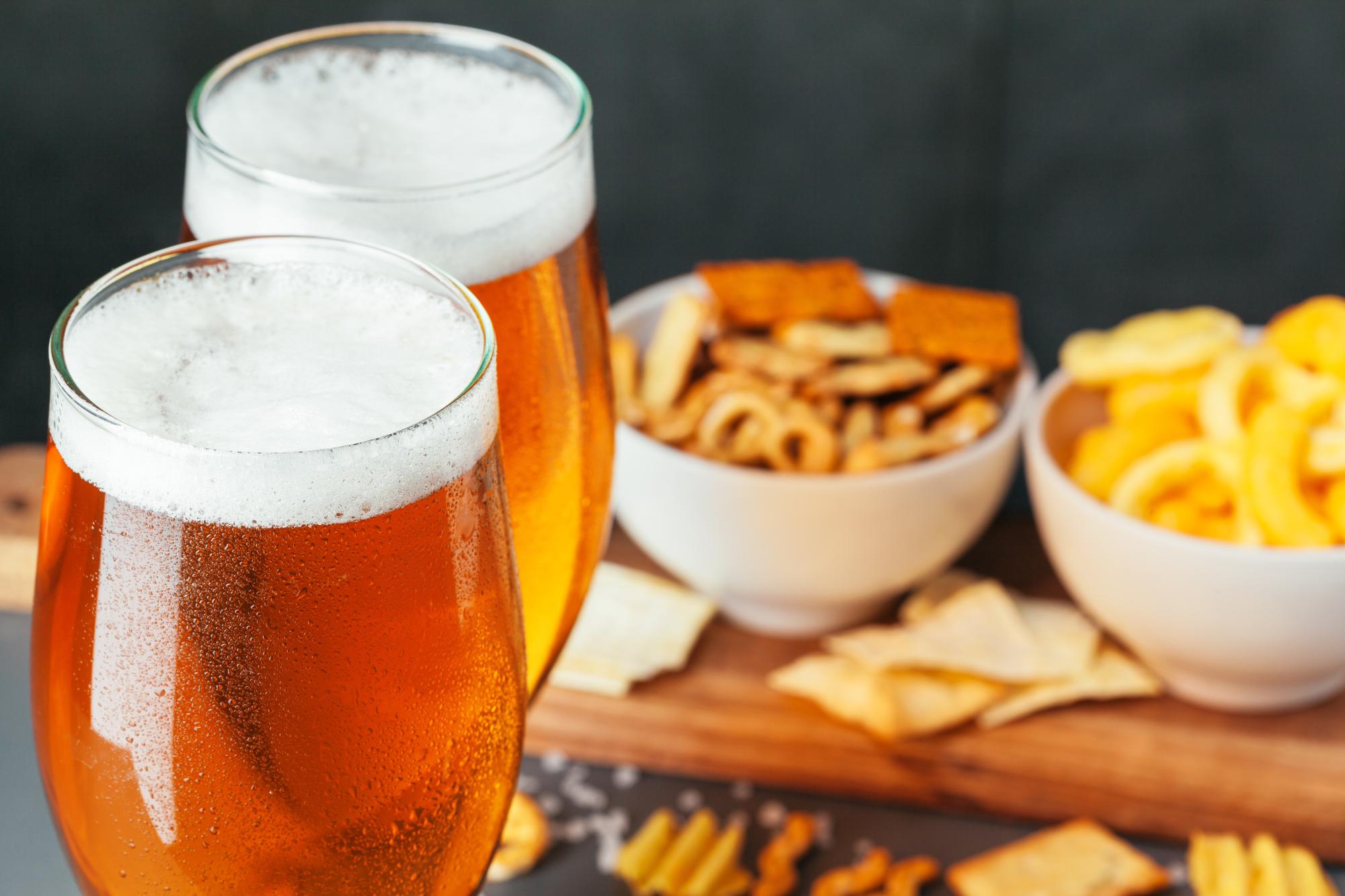 Served with choice of pretzels or pita chips.
Personal pizza featuring fig jam spread on flatbread crust and topped with fresh mozzarella, bourbon glazed onions, chopped bacon, and lightly seasoned.
Vegan Grilled Cheese (V) 8.50
Grilled cheese sandwich made on a hearty grain bread smothered in vegan pesto and topped with fresh spinach, grilled onions, and Violife Smoked Provolone.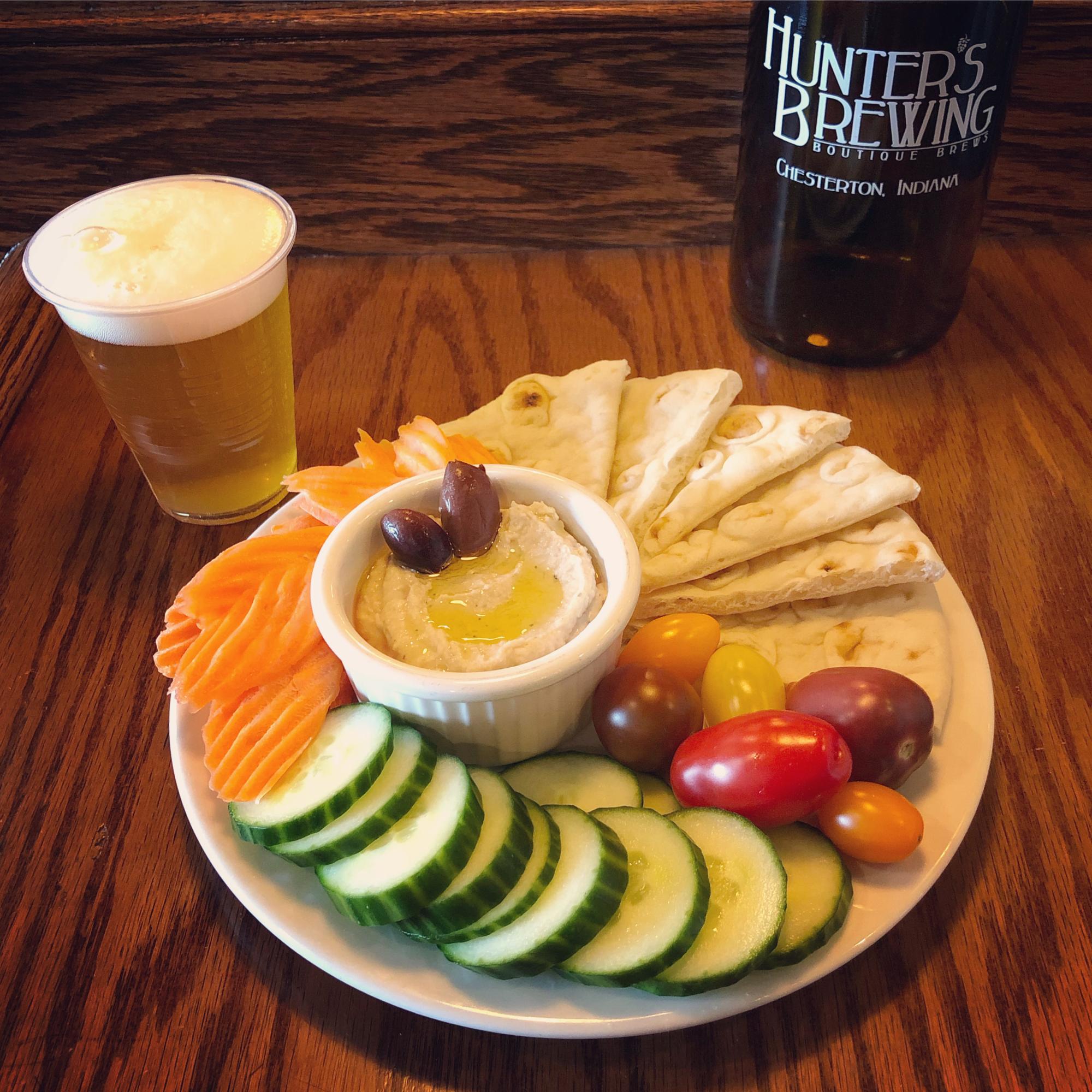 Tender pot roast served on toasted garlic bread with Hot Giardiniera on the side.
"Bob's Special" Pizza 8.00
Personal pizza on flatbread crust with marinara and topped with fresh mozzarella, hot giardiniera, and pepperoni.
1535 S Calumet Rd
Chesterton
Indiana
46304
Soft Pretzel (V) 5.00 single or 8.50 for two.
Soft dough pretzel lightly toasted and served with your choice of stone ground mustard (v) or housemade pub cheese.
______________________________________________
White bean garlic hummus served with pita, cucumbers, carrots, and tomatoes.
Sweet & Spicy Nuts (V/GF) 5.00
Mixed nuts toasted in a chipotle-brown sugar seasoning blend.
______________________________________________
Please inform your server of any allergies.
Groups of 6 or more: no separate checks. and
18% automatic gratuity.
Please place order at the bar or patio window. Thanks.
Rich, thick brownie made in house with Hunter's Beer.
A la Mode for $1.00 extra.
Margherita Pizza (V option) 7.00
Personal pizza on flatbread with a light margherita sauce topped with fresh mozzarella and basil.
Vegan Option using Violife "mozzarella" shreds.
______________________________________________
______________________________________________
Grown Up Grilled Cheese 8.50
Grilled cheese sandwich made with hearty grain bread smothered in fig jam and topped with manchego cheese and housemade olive tapenade.
Tomato Bean Soup (V/GF) 7.00
Fresh roasted tomatoes, garlic, and red onions pureed with in a vegetable broth with white northern beans and basil. Served with a side of toasted grain bread or GF crackers.
______________________________________________
Grilled cheese sandwich made with our housemade pub cheese, Colby Jack cheese, chopped bacon, and grilled onions.
** Kids Cheese Toastie 5.50 Plain Colby Jack Cheese. **
Two scoops of vanilla ice cream topped with fudge sauce and
whipped cream.
Black Bean Burger (V) 12.00

House-made black bean-cashew burger on a bed of spinach toppped with a nut-based cheese and served on a brioche bun spread with garlic aioli.
An adult version of your classic childhood lunch!
Natural Peanut Butter and your choice of Grape or Berry Jelly grilled on sourdough bread. Served with your choice of chips or fresh cut vegetables and two Oreo cookies.
All sandwiches served with your choice of kettle chips, fresh cut vegetables (Add hummus or ranch dip 1.00 extra), OR
Substitute Cup of Tomato Bean Soup 1.00 extra
Tex Mex Chopped Salad (GF/ VO) $9.00
Romaine lettuce tossed with corn, black beans, diced tomatoes, green onions, corn chips, and cheddar cheese.
Add chicken for $2. extra.
Vegan Option -
We use Violife Cheddar Shreds and Hidden Valley Vegan Ranch.
Warning: Consuming raw or undercooked meats, poultry, seafood, or eggs may increase your risk of foodborne illness.
Menu items may contain or come in contact with wheat, eggs, peanuts, shellfish, tree nuts, and milk.